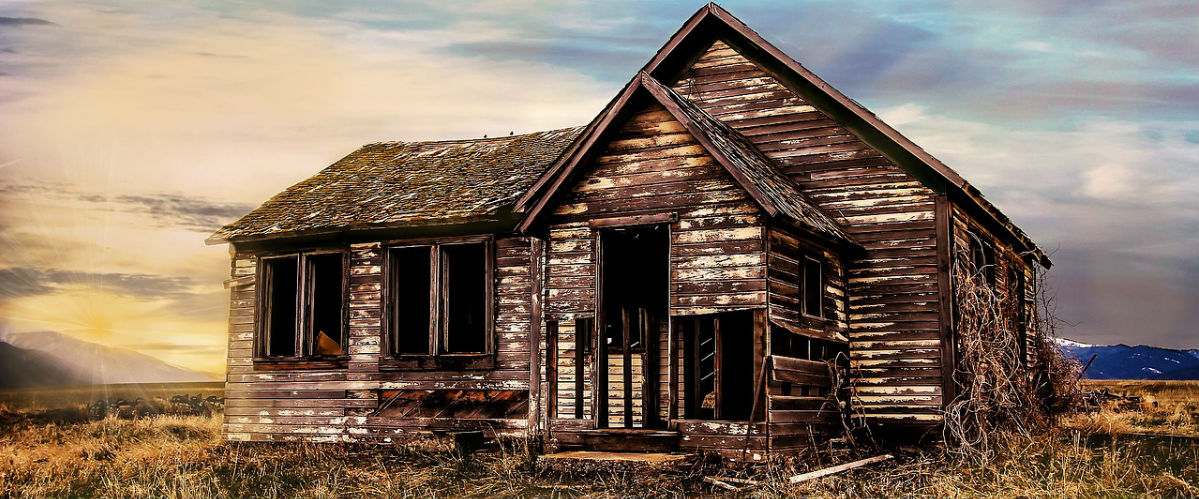 24 Jul

Fix your house or sell as is – that is the question!

Some people say once you've made the decision to sell your home, the hardest part is over. This may be true for making large, impactful decisions however when you've moved from making decisions to starting to take actions, the state in which you sell your home can have a large impact not only on the amount of work needed to be put in before the sale, but in the interest the property generates and your final sale price.

When talking with clients we get many people asking us "Should I fix the house or sell as is?" or "Which home improvements add the most value?" and there's no easy answer to this question as every sale of a home is dependant on many different and varied factors. Ultimately the answer to that question really comes down to 'Is it going to add more value to your house?'

If the answer to this home renovation question is no, then it might not be worth doing. If remodeling or renovation is going to add value, the question should then be 'How much value?' and 'What's the cost of fixing or improving the different elements of your home?'.

This is where an established, professional house renovation contractor can give you some ideas about what can and can't be done and at what cost.
Once you decide to sell, your home is not for you anymore
Once you've made the decision to sell your home it's important to change your mindset about it. Even though you may have had years, even decades creating happy memories in your home, a buyer is looking at it as either an empty shell they can add their furniture, decor and personal flair to and move in or as a house that may need work done in certain areas (paint, floors, carpets, kitchen, etc).
Move in and live or move in and fix?
The frame in which a buyer looks at your home will greatly impact the end price you get in your sale. If a potential buyer sees a 'fixer upper' or a house that needs additional work done to it, this is usually one of the first things they will point out to help them frame an argument as to why they should be reducing the price.
For example, real estate agents will often hear comments like "Well, the kitchen / bathroom / paint in this place needs some work so we're going to have to take that into consideration in our offer". This gives potential buyers leverage to try and drive the asking price for your house sale down, which is something everyone wants to avoid!
The other thing to remember is that not everyone wants to move into a house and then have to renovate kitchens, bathrooms or landscape, etc. Most people are happy to do some limited work (a lick of paint or fixing a fence for example) but if there's too much work involved to make a home livable, it's going to considerably reduce your potential buyer market.
Create more interest and greater value with renovations
Every pre-sale renovation project we've been involved with has added more value to our customers' homes. This in turn gives real estate agents more to work with when marketing your home and gives potential buyers less of an angle when trying to beat you down on price.
In some cases our customers have gained a 400% return on their investment when renovating or remodeling their home before selling. In many cases, we help couples that are selling the family home to downsize and semi retire. The extra money for a fairly small investment certainly comes in handy!
What should you renovate?
This really comes down to the work that needs to be done to the house to get it to a sellable standard. Sometimes this can include adding or spitting bedrooms, moving a laundry upstairs or even adding an additional bathroom (the number of bedrooms and bathrooms are key drivers in selling houses). As a general rule here's a range of items we tend to look at when renovating or remodelling a house for sale in Brisbane.
Paint
Painting inside and out can make a huge difference to the look and feel of a house. We always recommend painting in fairly neutral colours as you want people to walk into your property and imagine themselves living in it. If they're looking at a wall thinking 'ugh, that colour needs to go' they're mentally stacking up items they need to complete before they make the leap of living in the house.
By painting inside and out you're not only saving potential buyers a job, you're also making the mental leap of moving in easier for them as they either won't have to think about painting at all or just add a feature wall here and there.
Floors
If you have timber floorboards there's usually a pretty good chance they haven't been sanded and polished for a number of years. It's likely they have that 'lived-in look' which may work for you, but won't work for your buyers. Sanding and repolishing floors gives your home that 'new' feeling, even if it was built 25 years ago. This can help to not only add extra value, but give buyers that 'wow factor' as soon as they enter the property.
Landscaping front and back
The presentation of your home is like the presentation of a meal. Sure a chef can slop your food onto the plate in a haphazard way, and it may still taste great, but a beautifully presented meal that also tastes amazing takes a good meal to an outstanding meal. The same applies for your house. Typically the front garden is the first thing any potential buyer will see when they enter your property.
If your gardens are neat and presentable they can easily make their way through without having to think about the gardening or landscaping jobs they will need to do. Giving them the freedom to enjoy their potential new home is incredibly important and can't be understated. If a potential buyer is looking at scrappy gardens and are thinking about all the work they need to, they're not going to be enjoying your home, they're going to be negatively judging it.
Changing Doors
Something as simple as changing the doors on your home can make a big impact. If your current doors are tired and old, it's pretty straightforward to replace them with nice, modern and new looking doors. The front door is the entry to your home – it's where newly married couples get carried over the threshold, it's the place you hold your breath before walking into your new home after you've been given the keys for the first time, so ensure it makes a lasting impression.
Replacing Carpets
The idea behind replacing your carpets is pretty simple. Old, tired and threadbare carpets aren't inviting and don't leave potential buyers with a good impression. Like everything we've been talking about with remodeling or renovating your house, the less there is for a potential buyer to have to fix up or renovate themselves, the less they have to haggle and push you down in price.
Kitchen Benches
If you're anything like us there's nothing better than sharing a delicious homemade meal with friends and family. The kitchen tends to be the central hub of most homes. It's certainly the place where the most work tends to be done and that can show on your benchtops. Whilst you may look at every scratch, dent or wine stain with fond memories, potential new owners will not.
Replacing benchtops in kitchens is not only fairly straight forward, it's a great way to add additional value to your home.
Replacing lights
You might love the original light fittings your home was built with, but if your home is older than 20 years, there's a good chance most new home buyers are going to look at a room with old, tired light fittings and realise that something just doesn't 'feel right'. Like eating a bad meal or watching a bad movie, you know something wasn't right even though you might not be able to identify it right way. Don't give buyers any reason not to love your house.
There are many other areas of your home that we'd be able to assist with renovating and remodelling (too many to list here) but the items above are the main areas we tend to look at when renovating a house before selling.
If you're interested with talking with us about home renovations or pre-sale remodelling and everything in between, we have a host of tradespeople (not contractors – actual employees) available and ready to go.
Call us today on 0481 536 900 or contact us.