05 Oct

The home renovations that most increase your property's value

When people renovate their homes, they typically fall into two categories – creating a dream home that gives a lifestyle and certain charm to their home or renovating to maximise the value of the property before a sale.

Today we're going to be focusing on the latter type of renovation and talking about what renovations are best to do if you want to increase the value of your property before you put it on the market.

When you purchase a home, you know pretty quickly if you're going to be able to convert the property into your dream home or if it's going to be a launching pad to your next, perfect place. If you're planning on living in your home for a number of years to save and establish yourself a little more before you purchase your next home, when it comes time to sell your current property, you're going to want to get the best possible price you can for the sale.

Increasing the value of your property by renovating is a smart move, and if done correctly can greatly increase the overall value of your property when it comes time to sell.

If you spin that coin however and look at the other side, poorly thought out or haphazard renovations can be a money pit that you won't gain any benefit from so it's important you have the right information and a professional pre-sale renovation company like Titan 360 to guide you through this process.
Where to start
The first thing you need to establish is whether the house you currently have is the right house for renovations. There's a couple of questions you will want to answer before starting to look for a pre-sale renovation company.
Has the house had any renovations done recently?Are the appliances (hot water systems, etc) old or do they take up a lot of room?
Is the suburb an up and coming suburb where house prices are increasing?
Is the land valuable due to its location?
Are there lots of 'invisible elements' that need fixing (wiring, plumbing, roofing, etc)?
If the house has had renovations done to it recently, is completing further renovations going to add value to the home? This really depends on the level of renovations and how visible they are. If the house has a brand new kitchen and a new patio that overlooks a well landscaped backyard, that creates an emotional investment for buyers as these are the sorts of things they can imagine themselves using and living in, hence they would be more willing to invest in a home with these types of renovations.
If the appliances are really old and shoddy – for example if the hot water system takes up a large amount of space in the bathroom, having these replaced and renovating the new space you get from installing smaller, more modern appliances can make a big difference to the resale value of your home.
Take a look at other houses in your area of a similar age, build and style and what the going price for these types of homes are. Are the house prices in your suburb on the rise? You can use websites that rate your suburb like https://www.realestate.com.au/neighbourhoods or https://www.domain.com.au/suburb-profile to give you an idea about the median house prices in your area and the demand for housing.
If the house requires lots of invisible renovations like wiring, plumbing or new stumps for example, these aren't really things that people put any aesthetic value in so it's difficult to increase asking prices based on these renovations or updates. $5K in new wiring isn't going to give you the wow factor that $5k spent on landscaping will for example.
What are the renovations that give you the most bang for your buck?
When it comes to the least expensive renovations that give the most cosmetic appeal simple things like new carpets, repainting the walls in neutral colours, getting the floorboards polished or replacing the benchtops and cupboards in the kitchen can make a very visible difference with little overall investment.
When it comes to larger renovations, it's important to gauge the market at the time you're selling and know the area you're in and what people are willing to pay. For example, if there's a government home owners grant that is ending soon, you may be better to sell instead of renovating as there will be a high demand for homes.
Likewise if you invest in your home to put a brand new verandah at the back of your home but it's directly across from a railway line or industrial estate, this may not give you the same value as if it were overlooking bushlands or the ocean.
What about renovating particular areas of the home?
Now that we've gone through a few of the basics when it comes to renovating your home, let's take a look at particular areas of your home, if they're worth renovating and how they can impact on your sale price.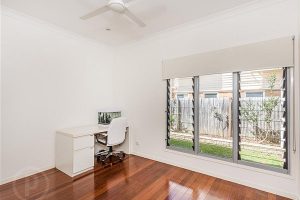 Repainting
When it comes to simple renovations that make a big difference to your home, repainting your walls is probably one of the easiest, quickest and best ways to give your house a facelift for low cost.
The best thing about painting your internal walls is that it gives your home an instant facelift that can give your home an entirely new look and feel. When painting it's important to stay impartial to the colours you're choosing. Just because you love bright purple doesn't mean that potential buyers are going to love your choice (in fact it may even be a turn off) so we usually recommend neutral colours.

Renovating Kitchens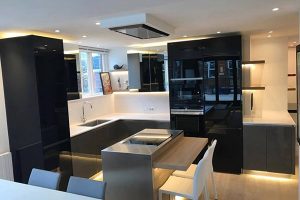 Renovating a kitchen can be as simple as replacing some handles, benchtops or cupboard doors (if the overall structure of the kitchen is in good order) or completely gutting it and starting from scratch.
Depending on where you live, the type of home you have and what we've got to work with, many customers are gravitating towards open plan, entertaining spaces integrated into their kitchens as you can imagine, many people's homes centre around the kitchen and it's the heart of a home where you entertain, have coffee with friends and dine with family.
Modernising your kitchen usually has a great return on investment, particularly if your current kitchen is old, tired and needs updating. It's not unusual to expect a double in a return on your investment when it comes to renovating your kitchen, sometimes more if you're smart and listen to experienced, professional advice the likes of which Titan 360 can provide.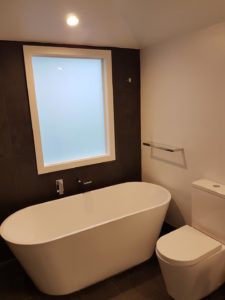 Renovating Bathrooms
The average number of bathrooms in homes seems to be increasing and with children living at home longer than in previous decades, it's no wonder everyone in the house is wanting their own space.
Sometimes if the layout of the home allows, adding a new bathroom instead of renovating the current bathroom can be a great investment strategy (particularly if there's only one bathroom and it's a family home). The thing to remember about bathrooms (and kitchens for that matter) is that it doesn't take much to spruce them up and make them look very presentable. Simply replacing fixtures and old tiles can have a huge impact on the look and feel of a bathroom.
Street Appeal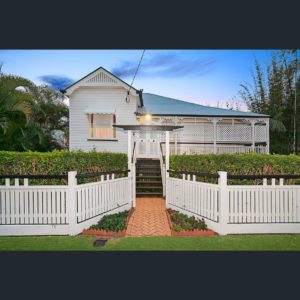 Making sure buyers are impressed enough to actually walk through your front door in the first place is not to be overrated. Making sure the garden is neat and tidy, that any scrappy looking plants are either removed, replaced or cut back and making sure the lawn is fertilised and watered can make big differences to the street appeal of your home.
Even replacing the front door or adding a nice new stain if it's a wooden door can make a huge different to the way your home looks from the street. Replacing letterboxes, house numbers, mulching gardens and adding potted colour to your garden beds or in pots around the home is an easy way to brighten up the front of your home.
Renovating or updating Outdoor areas
This is a big part of life in Brisbane as many many Queenslanders live an outdoor lifestyle. From having a BBQ and watching the footy to entertaining family and friends on those long summer nights the outdoor area, patio or veranda of a home can be a huge return on investment if there's an all-weather outdoor space that offers a certain lifestyle that potential customers buy into when they imagine themselves living in the house you're renovating for sale.
These are just a few of the main areas that most people think of when looking at renovating their homes. There are many more different options available depending on your budget, the type of home you have, the area you live in and the space available to work with. If you would like to speak with a professional pre-sale renovation company about what's possible and best home improvements to increase the value of your house, talk to us today on 0481 536 900.